Ordinary Time
18 February 2020
The Edge of Elfland
Concord, NH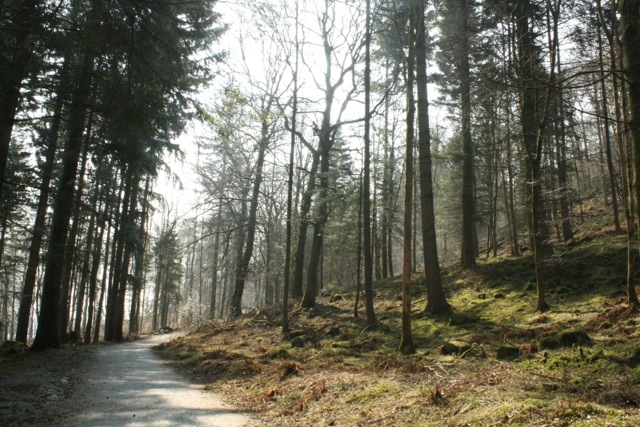 Dear Friends,
Today I say to you farewell. The time has come for me to hang up these letters from the edge of Elfland. It was been a wonderful 9 years. I appreciate all of you so much for reading my work, helping me make a little extra money every now and then, and providing the prayer and support I've so often needed. I hope my words have been a help to all of you as well.
I didn't think I would, but I am getting a little emotional as I think of giving up this blog. It has been such a big part of my life. Writing for Patheos Catholic over the past few years has been a real joy for me. Doing so gave me a connection to fellow Catholics even before I became one. 
I have decided to hang up this blog because the demands on my time have been too great to continue blogging with any kind of consistency. I also want to try to take my writing farther, writing for larger publications and not simply for myself. But the truth is, I have just been so tired of late and it is time for a change.
For those who still want to keep up with what I'm doing please feel free to follow me on twitter: @elflandletters, or on my public facebook page: https://www.facebook.com/davidrussellmosleyphd/. You can also find me at my new website: www.davidrussellmosley.com. I will occasionally write new things there, but mostly it will be a place to see where else I'm writing on the internet and in print. If you're feeling particularly kind, you can head to Patreon and Become a Patron!. I don't have many tiers at the moment and nothing more than my thanks to give in return, but I'm hoping to revamp all of that soon. The truth is, I need to make a bit more money and I want to focus more energy on writing fewer pieces really well for both popular and scholarly audiences. Your patronage would help me do that. I'm also hoping to keep my podcast, To Wonder and to Wander going, so you can always find me there as well.
Ok, the self-promotion over, I just want to say thank you one last time. You have been wonderful readers, some of you going all the way back to my Letters from Nottingham Days, and perhaps even a few from my Christianity and Virtue days in undergrad. Really, I've been blogging since my Nerdrocker87 Xanga page, well over 15 years. But now it is time to say farewell. Please do keep in touch, feel free to reach out. I am praying for you all. In your kindness, pray for me.
Farewell for the last time from the edge of Elfland.
Sincerely,
David Russell Mosley
Originally posted on Letters from the Edge of Elfland